---
Jennifer
17. 11. 2008
Jennifer Lynn Lopez (* 24. července 1969 Bronx, New York)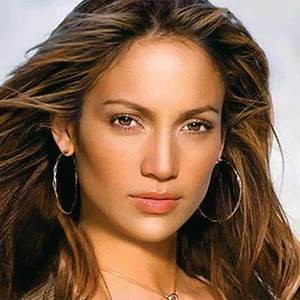 Je americká herečka, zpěvačka, módní návrhářka a tanečnice známá také pod přezdívkou J-Lo.
Herectví
Herectví se Lopezové zalíbilo, a tak začala působit v seriálech South Central nebo Hotel Malibu. Propracovala se až k filmovým rolím, k jejím prvním patří role ve filmu Pád letadla 7 a role ve videoklipu Janet Jackson k písni That's The Way Love Goes z roku 1993. Toto byly vesměs všechno malé role, do většího podvědomí diváků se dostala až rolí ve americkém dramatu Moje rodina, kde si zahrála s Wesleym Snipesem, nebo díky filmu Vlak plný peněz. V roce 1996 dostala roli v komedii s Robinem Williamsem Jack a v thrilleru s Jackem Nicholsonem Krev a víno.
Největšího úspěchu se dočkala v roce 1998, kde za roli ve filmu Selena obdržela nominaci na Zlatý glóbus. Za tento film si mimo jiné vydělala 1 milion dolarů. O pár let později měla možnost hrát nebo dabovat v takových filmech jako jsou Desperado, Gladiátor, Jerry Maguirre nebo Madagaskar.
Hudba
Hudební debut On the 6 vyšel 1. července 1999 a název byl inspirován číslem metra, kterým jezdila každý den z práce a kde údajně napsala všechny své songy. Album dlouho vedlo různé světové žebříčky stejně jako pilotní singl If You Had My Love. Další velice úspěšné singly se jmenovaly Waiting For Tonight nebo Let's Get Loud, za ten obdržela i nominaci na cenu Grammy v kategorii nejlepší taneční singl.
Druhé album, J.Lo, vydala v lednu 2001. Album ihned debutovalo na čísle jedna stejně jako nový singl s názvem Love Don't Cost A Thing, se kterým poprvé dobyla britský singlový žebříček. Na dalších vydaných singlech spolupracovala s řadou známých osobností jako jsou Ja Rule, Caddillac Tah nebo 50 Cent, kteří ji pomohli hlavně s remixovou podobou alba J.Lo nazvanou J to tha L-O!: The Remixes.
Čtvrté album vyšlo v listopadu 2002 a jmenovalo se This Is Me… Then, kde hlavní pozornost vzbudily dva velice úspěšné singly Jenny From The Block, kterou zpívá společně s Jadakissem, a song All I Have, se kterým jí pomohl LL Cool J.
Až po třech letech, v roce 2005 vydala další album s názvem Rebirth, ze kterého vydala jen jeden úspěšný singl a ten se jmenoval Get Right. V roce 2006 dobyl americký singlový žebříček song Control Myself od LL Cool J, na kterém hostuje i Jennifer Lopez.
V roce 2007 vydala dvě alba. Album Como Ama Una Mujer je nazpívané celé ve španělštině a vyšlo začátkem roku, druhé album Brave vyšlo na konci roku a je nazpívané v angličtině. Jennifer vyjela také poprvé na celosvětové turné společně se svým manželem Marcem Anthonym.
Na podzim roku 2007 vydala prozatím poslední studiové album nazvané Brave, které je nazpívané opět v angličtině.
Móda
Jennifer Lopez působí ve svetě módy pod značkou JLo by Jennifer Lopez. Navrhuje módu pro mladé dívky hlavně džíny, trika, kabáty, pásky, peněženky a spodní prádlo. V roce 2003 nafotila Lopez rozsáhlou kampaň pro výrobce kabelek a tašek Louis Vuitton.
Lopez vydala i svůj vlastní parfém. Její parfémový debut se jmenoval Glow by JLo, které ho se prodaly rekordní počty. Proto vydala ještě další parfémy s názvy Still nebo Miami by JLo.
V roce 2006 vydala i svůj první pánský pafrém s názvem Sweetface.